It's time for a camping trip! As warmer months approach, many people begin to dream of getting out of the house and into the woods—for a good old' fashioned camping adventure! Nowadays, however, people are more creative than ever before. If you don't have a tent, don't fret! No sleeping bag? No problem! Camping without a tent or other traditional gear can be just as easy. It's possible to plan a fantastic trip no matter what your adventure style, and we're here to give you some new ideas. Read on to learn how to camp without a tent… or other "traditional" camping gear.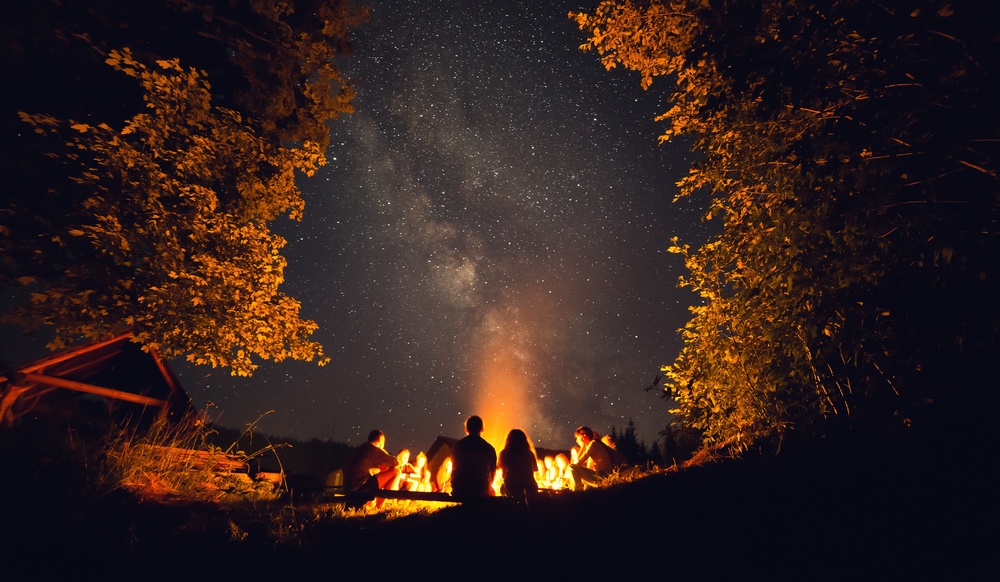 Top 6 Alternative Camping Methods with the Best Gear for Each Type
1. Camping Without a Tent
Let's start with the basic objection you may have to the idea of nature adventures: I don't have a tent, so I can't experience real camping. We totally, respectfully disagree! On the contrary, there are some really unique ideas you can try if you're itching to get out of the house for a camping trip but are not interested in purchasing a tent to sleep in. Check out these tent alternatives:
Best Alternatives to Traditional Tents:
Tent Cots:
Tents can be a hassle to set up and tear down, especially if all you're doing is sleeping in that location for one night. Tent cots solve a two-in-one problem by combining your desire for a protective hub with a place to lay your head comfortably… all in one set up.
Truck Bed Tent Covers:
Traveling in your pickup truck? Or perhaps you know someone with a pickup that would like to join the adventure? If so, you may not have to look much farther for your best idea than the bed of your truck.
Truck bed tent covers come with various features you can browse through, but the overall concept is brilliant.
Tarp Tent:
We want to finish with the most un-tent-ish tent option of them all… This idea is to literally invest in one heavy duty, waterproof tarp. If you don't already own one, the reality is a solid tarp is a great backup convenience for all sorts of emergency uses.
To use as a tent, you'll also need some sort of rope and a few other basic things, but again these are all multifunctional, and the short list of items is great to keep on hand.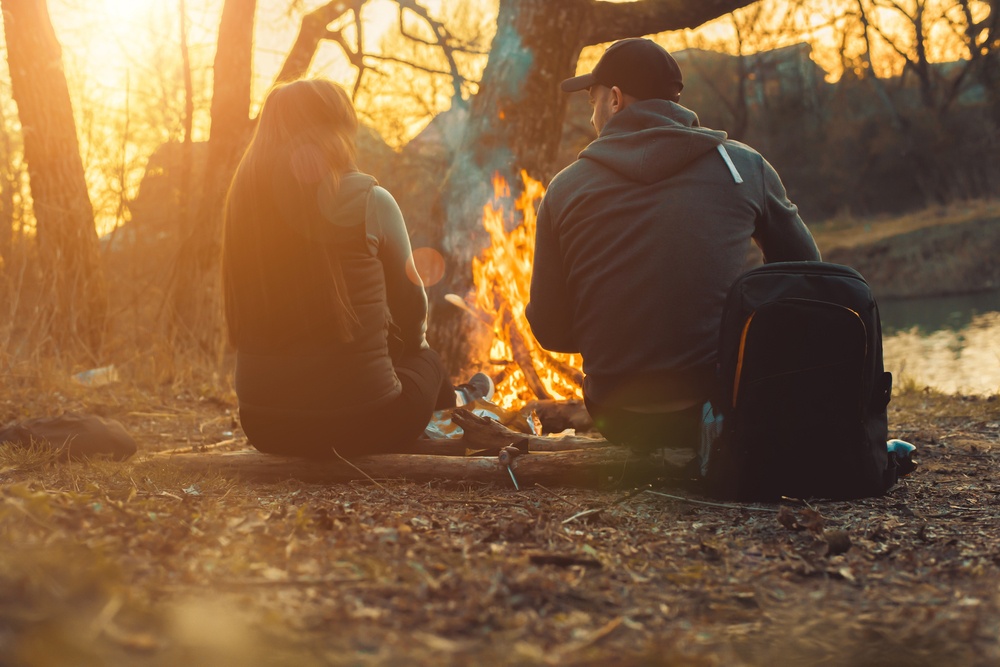 Takeaway
You don't need a traditional tent to enjoy a camping trip. In fact, many campers prefer any of the above three options far more than traditional setups anyway!
2. Camping Without Electricity
What things do you need electricity for when camping? Well, when camping, you're generally getting down to basics anyway. However, that doesn't mean you don't need power. The top three energy-needs of a camper are lights, food-making devices, and communication technologies. But we're prepared with options for how you can get around traditional electricity.
Best Alternatives to Electric-Powered Needs:
Battery Powered Devices:
You definitely need to bring good lights when camping, i.e., flashlights or headlamps, etc. This is an easy fix for the electric-less with battery-powered varieties. You'll want to invest in very good lighting equipment that holds a strong charge for long periods and/or bring back up batteries with you for emergencies.
A great lantern is one with excellent lumination, waterproof, and designed to be efficient with its energy. Nonetheless, running on basic batteries brings peace of mind that solar or rechargeable devices simply can't beat.
Solar Powered Devices:
You're actually never somewhere with 0 energy access points… because the sun itself is the source of it all, and we're pretty sure you'll be allowed to "plug in" for free no matter where you are. How do you do this? With solar-powered devices, of course!
One way you can be as energy-efficient as possible for longer trips (or trips where you'll need to charge multiple devices) is with a solar-powered generator. Eco-Worthy makes a solid system that is small enough to be portable but well-built and ready to charge up any adventure.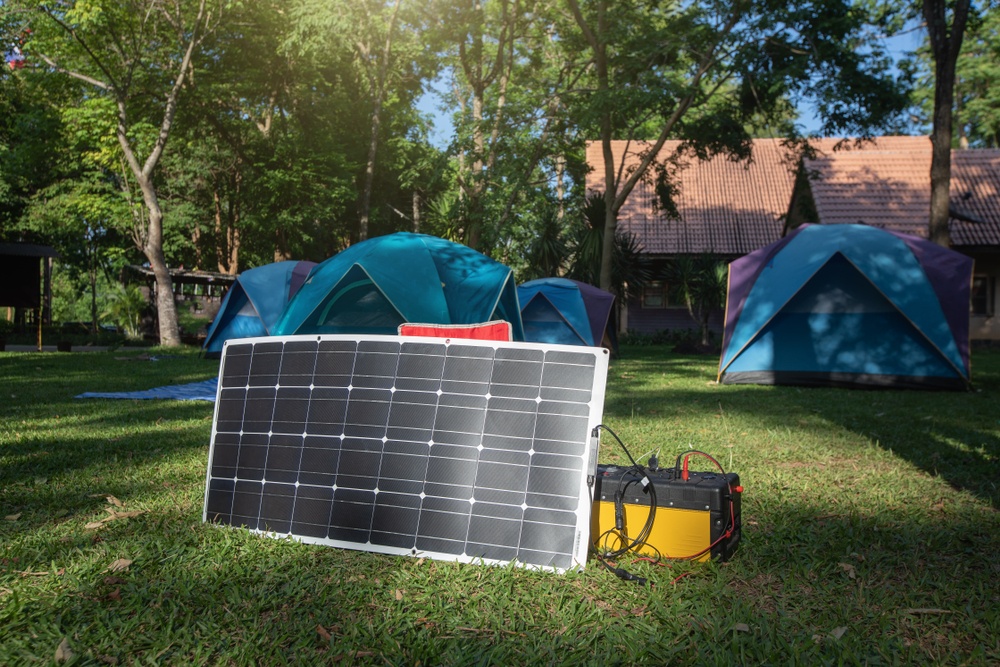 Takeaway
Batteries are the good old' fashioned standby that isn't going away any time soon. They're relatively inexpensive, and the investment may be worth your peace of mind. If your trip is longer and/or has excellent access to direct sun, a solar-powered device or generator can make a huge difference to your overall nature experience.
3. Camping in High Winds
What do you do when you've planned a trip, and the weather predicts high winds? There are a few key pieces of gear you'll want to consider bringing along.
Best Safety Measures and Gear for High Winds:
Always Have Communication:
Communication is key in all nature circumstances, but all the more in a situation where you and your travel buddies may encounter high winds.
It may be very useful for you to invest in a great set of walkie-talkies, battery-powered and long-range.
Windproof Tent:
You definitely want a sleeping space that will not blow away, as this can actually be a very life-threatening experience due to the wind's power to throw things and twist sharp objects off of their locations.
Make sure your tent is made for high winds before you leave the house.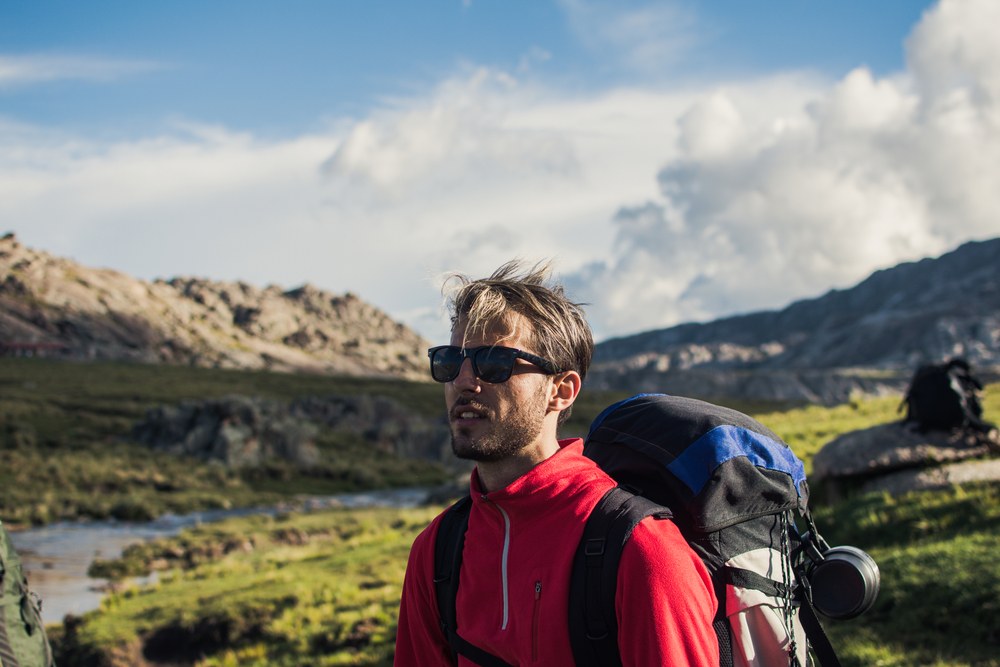 Takeaway
High winds pose a serious threat, but you don't have to cancel your travel plans simply for this reason alone. As long as you do your research and ensure you have essential safety equipment, you can still enjoy a fun and wild journey.
4. Camping in Cold Temperatures
It's still colder in most of the country than many may like. However, there are always those crazy-idea brave folks who won't let their adventure spirit die despite the crisp cold air. If you're going on a camping trip in cold temperatures, here are two camping gear ideas to consider:
Ways to Stay Warm While Cold-Weather Camping:
Closed-Cell Thermal Sleeping Pad:
Camping in the cold doesn't have to be miserable. Of course, the nights will be the coldest part and the first thing you need to make sure to be prepared for, as extra cozy measures will need to be taken for a good night's sleep.
The Therm-a-Rest pad is a perfect example of an excellent closed-cell sleeping pad. This device will allow you to lay on the ground without losing all your heat to the chilled earth.
Bottle/Beverage Insulation:
Many don't realize just how fast a hot liquid will get cold… yes, even in the best "insulated" cups. It's a really smart idea to spend a few extra dollars and get some extra heat-keeping power with these simple yet invaluable insulators.
A simple design is all you need; choose one based on high ratings.

Takeaway
Cold weather camping can be a blast. Be sure to pay attention to your sleeping device and your food-keeping plans so that you are able to rest and nourish appropriately despite the weather.
5. Camping Without a Sleeping Bag
Ok, so you're ready to take time off to get out finally and camp. But.. are sleeping bags the only option? Absolutely not. In fact, there are a few ideas that many campers prefer far beyond the traditional sleeping bag method. Camping without sleeping bag/s can be even more enjoyable.
Best Alternatives to Sleeping Bags:
Hammock:
Hammocks have been a best-loved sleeping arrangement for centuries around the world. Even better, they're off the ground and can be really easy to set up and tear down for pack-up the next morning. Or leave it up and enjoy getting cozy in the quiet natural world for a midday nap.
Be sure to pick a hammock that is built well and has high reviews for easy setup/takedown.
Cots:
Don't want to sleep on the ground, but hammocks are a little too "out there" for you? Check out cots. They're typically simple designs, and you are definitely off the ground. You can choose options with high reviews for ease of set up, and some even fold down for easy packing.
Cots like this design by Coleman offer what may be the easiest way to sleep in a tent without feeling like you're sacrificing the comfort of a bed for the sake of adventure.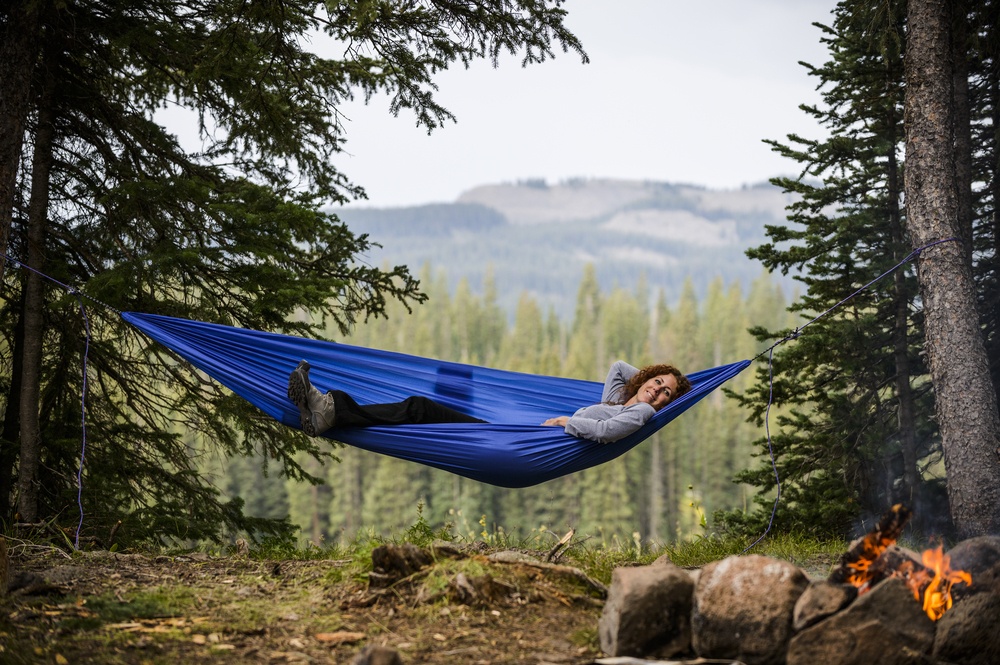 Takeaway
Hammocks and cots are both fantastic alternatives to sleeping bags (and many argue either are far superior!). Make sure you choose an option that will be the most efficient and comfortable for your camping needs.
Conclusion
So, how to camp without a tent? What if you don't want to sleep in a sleeping bag? Hopefully, you've seen that these questions and more are really no challenge for modern camp-gear companies' creative inventions. Don't get overwhelmed with the need to buy every kind of camping gear item you've seen in pictures; browse around and build a plan that is the most economical and accessible to you and your travel friends.